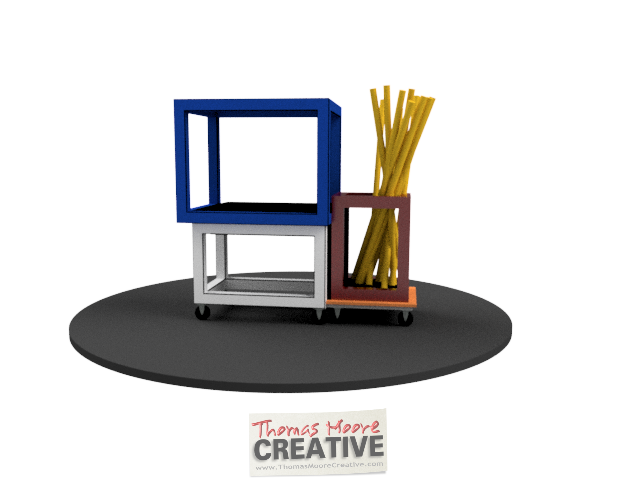 It's a fun, practical, portable and completely angle-proof sword box with a killer twist - one girl goes in but TWO come out.
Starting with a skeleton frame the magician adds panels to form a box which his assistant climbs inside and completely fills. Closing the front door of the box he immediately thrusts 12 large spears through the box from every angle; there's absolutely nowhere for her to hide and the magician spins the box to show that every side is completely dissected with spears as his assistant's hand suddenly bursts through the top of the box proving that she's still inside.... somehow.
Removing all the spears and opening the front door the assistant steps out unharmed to a rapturous round of applause. The box is closed for a second then bursts open to reveal a second assistant is now inside filling the box! It's a small pack-n-go illusion that plays as big as a fire-spiker but at a fraction of the cost.
Utilising a revolutionary new base design that has been tested extensively by some of our most exclusive clients it's probably the most deceptive hiding space you can possibly imagine and even stood next to the prop you can't believe there's someone hiding inside. There's no mirrors or wedges and the illusion is deceptive from every angle - styled in our exciting modernist theme this illusion is like nothing you've ever seen before.
Fabricated entirely from aluminium this illusion is strong, lightweight and durable. Using one regular size assistant (5'8" / 172cm) and one small assistant (5'6" / 167cm) who can learn the illusion quickly and easily. Shipping dimensions of 100 x 80 x 80cm @ 45kg in flightcase it packs small but plays HUGE.
Contact us now for details of approved builders of this great new illusion & license info.