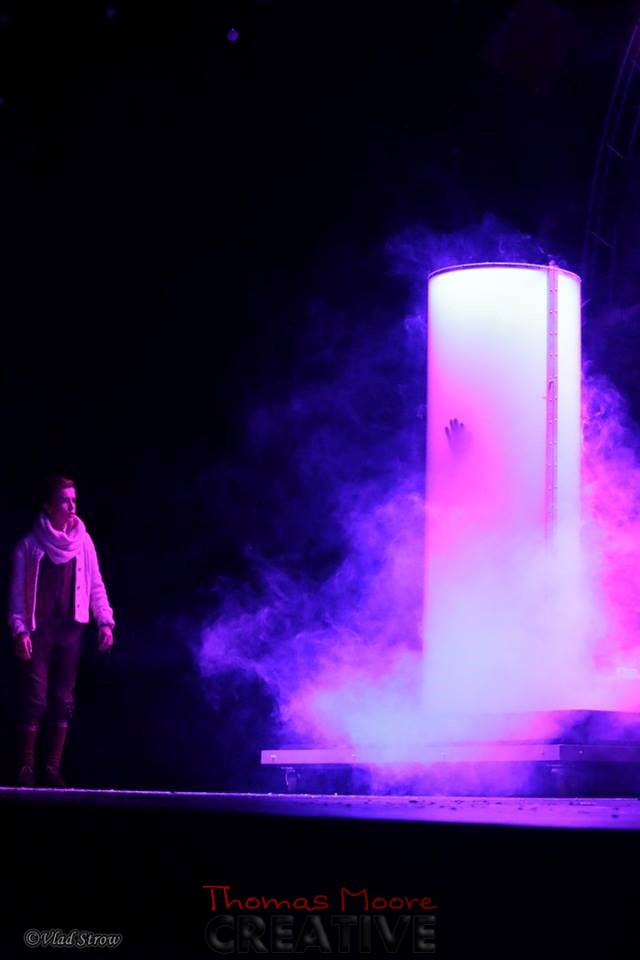 A radical new base design incorporating original "found space" which creates an amazingly deceptive and adaptable foundation for a smoke chamber. It can be performed surrounded, packs flat, plays very big and is deceptive from every possible angle whilst utilising a hiding space that doesn't look like any other base you (or your audience) have ever seen. 
Speedy trap system
 means you can appear as quickly (or slowly) as you want and the edge-lit perspex panels make this prop in to a striking modern illusion. Already in use in shows around the world Smokin' has proven itself to be a dependable and deceptive illusion.
Aluminium base construction makes this prop incredibly light and strong ensuring you'll get many years of performance out of it, whilst the hexagonal smoke chamber packs down much smaller than traditional circular tubes; this is a smoke chamber designed for the real-world touring illusionist.